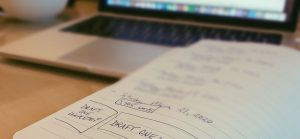 Current Work-in-Progress
Title: TBA
Genre: YA fantasy
Status: first revision complete
This is the fourth book I've written, once again YA fantasy. I've recently finished the first draft and am currently taking some time off, before plunging into REVISIONS! For more updates, follow me on Twitter or check out my daily Instagram Stories.
Pitch:
Coming soon…
---
---
Recent Novels
Title: Legend Says
Genre: YA fantasy
Status: complete
The third book I've written, Legend Says is a YA fantasy novel that takes place in a version of our world – with some magic and lore mixed in.
Pitch:
Legend says long ago the Grumling kind entered our world and remain here still, separate from us, hidden. Seventeen-year-old Toni has life figured out in her simple, predictable town until one day her reality is swept away: her father goes missing, his enigmatic pupil Jamie reveals the Grumling myth is true, and she discovers a secret group of legend seekers that once included her own family. To find her father, she must make unexpected allies and navigate a winding path of secrets, suspicions, and betrayal – where not even feared creatures of legend are what they are said to be. Can Toni uncover the mystery of her family's shadowed past and the shattering truth of a world she thought she knew?
---
---
About My Writing
My infatuation with writing goes back as far as I can remember, as does my goal of being a published author. While this dream has grown up with me and turned into something much more concrete and realistic, the spark is still glowing just as bright as ever.
When I was around the age of 13, I began to write my very first fully-fledged novel. It was young adult (of course) and fantasy (of course). Pretty much as soon as the idea popped into my head, I started scribbling random notes of names, places, and things, then plunged right into the writing.
I was young. I would learn.
Throughout the next several years, this book just kept chugging along, until around age 17 when I finally wrote the last chapter. It wasn't good; I knew that already. The writing grew up with me, the first few chapters written like they were from a completely different (and much younger) author.
This book wasn't publishable, and it never would be. But I knew it was special in a different way, and I will keep it and treasure it forever. It was the first time I dipped my toe into the incredible art of novel-writing – and I was hooked.
Since then, I've written a second "secret" novel (YA sci-fi/fantasy) that I plan to keep hidden away for just myself for all of eternity, as well as the more recent Legend Says. This was the first writing project that inspired me to document much of my process, through videos on my YouTube channel. I began making videos part-way through the first draft, then carried on through several rounds of revisions and even some querying to agents.
While I may revisit Legend Says soon (and I've even toyed with the idea of writing a second installment in the series), I have currently turned my focus to another project – and fallen head over heels for it!