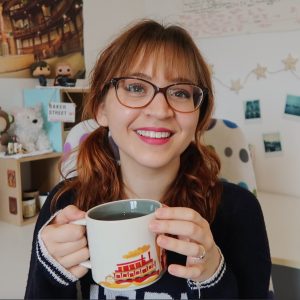 Hi, I'm Andrea! I'm a novel writer, a vlogger on YouTube, a cat mom, and (among many other things) a coffee addict. I'm from the Midwest USA, but I've also lived abroad in the UK and Spain, and I currently live in Paris, France.
My day job revolves around content creation and social media marketing for businesses, but on my personal social media platforms you will find content focused on books and writing, travel and expat life, and my day-to-day life.
If there is one thing in life I have never doubted, it's that the most magical thing in the world is a well-told story. A part-time writer since childhood, I went to university to study literature and creative writing and am currently writing with the intent to be published someday soon. While I read in nearly every genre and dabble in writing more than one, my primary passion is for young adult fantasy, and this is the genre of my current work-in-progress. Learn more here.
Subscribe to my writing channel and lifestyle channel on YouTube for more!